K is for Karin….Karin Taylor, a very talented artist who I am lucky enough to call a friend. I've been fortunate to have known Karin for about 10 years now & in that time I have seen her style develop & the direction of  her creativity change & grow. She is such a prolific artist and I am constantly amazed at the quantity of work she produces.
Karin has worked in oils, acrylics, pastels, inks, collage and more recently has produced amazing digital artworks.
 I'm going to include some images of Karin's artwork (with permission) but you really need to follow the links & see the big image and read the info on each to fully appreciate the talent of this artist.
When I had the idea to combine artwork with a photo for the cover of the Arwen skirt pattern of course I turned to Karin.
I was so pleased with how it turned out & also the variation of the design that Karin came up with.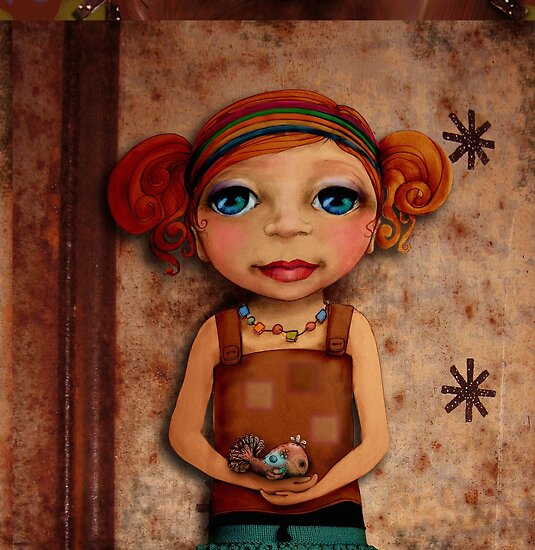 You can read more about the process of creating this mix of photo & artwork here.
This would have to be one of my new favourites: Teabag Couture. It combines leaves, bark & actual teabags into the work.
Another mixed media, "Thoughts become things"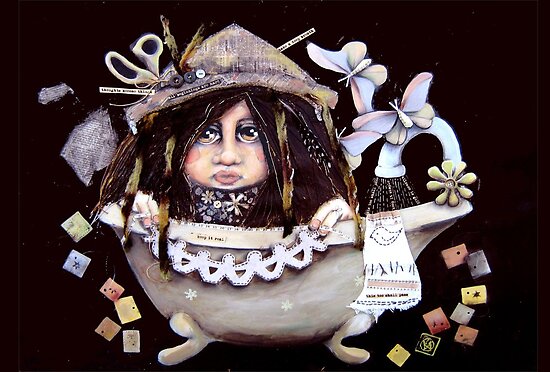 Very cute, "down by the riverside"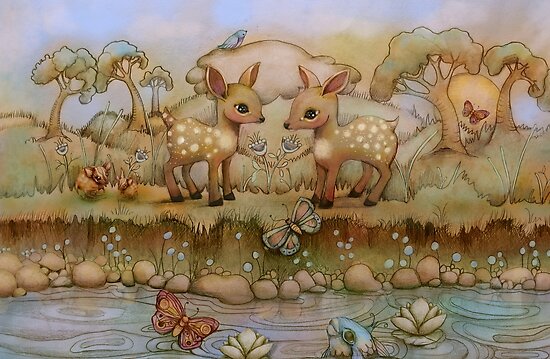 Gorgeous owls in three wise owls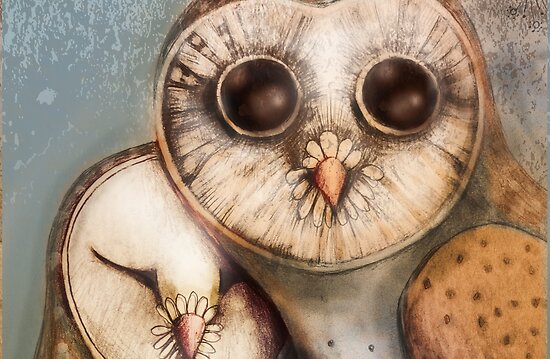 and not forgetting the knitting. How amazing is lost and found !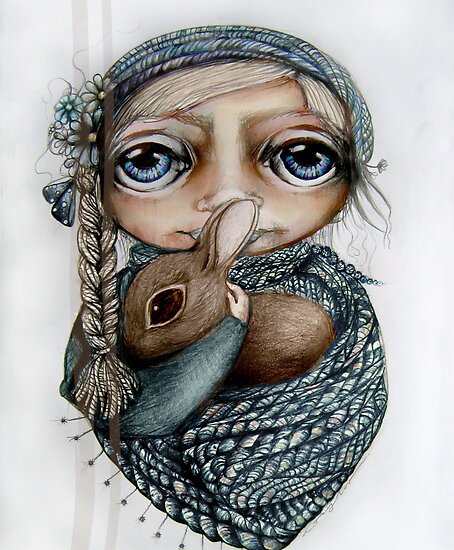 Have you noticed how much is included in each piece of art that Karin produces? The more I look, the more I find. Often there are butterflies, fish, birds, flowers…..
The links I've provided will take you to Karins Red Bubble pages where you can read more about each piece, find out more about Karin and also purchase cards, prints, etc of the artwork.